(Editor's Note: Danielle contacted me asking if she could write an article about the business end of starting a brewery. I thought it would be a good start for those who are interested in joining the Craft Beer Boom.)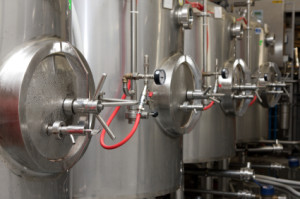 The easiest part of getting involved in your local beer market is developing a passion for brews; the most challenging aspect is establishing a successful brewery. Doing so requires you to navigate the waters of business ownership, legal and otherwise. As such, this article will explore a few of the basic steps to establishing a legal brewery in Kentucky.
Before we get ahead of ourselves, Kentucky Revised Statutes (KRS) 241.010(20) explains that licensed brew-on-premises establishments cannot be located in dry territories. So, before you start writing up a business plan, you'll want to check with county, city and district government offices to verify that the area you want to open a brewery in doesn't fall within a dry territory.
Draft a team of legal advisors.
This step is pretty self-explanatory. If you plan to establish a small brewing operation that involves few employees, you'll want a team of legal advisors so you don't have to figure everything out on your own. If you plan to establish a large brewing operation that involves many employees, you'll want a team of legal advisors to help you keep everything straight. At the bare minimum, I suggest getting in touch with an attorney and an accountant who either have experience working with brewery owners or who thoroughly understand brewery operations in Kentucky. Among countless other complicated decisions, your legal advisors will help you determine the type of business structure from which your brewery would most benefit. They can also help you avoid legal problems due to oversight.
Apply for federal licensing.
Every brewery in the country must be licensed by the federal Alcohol and Tobacco Tax and Trade Bureau (TTB). The type of paperwork you'll have to file with the TTB will depend on the type of brewery you're planning to establish. One aspect of federal brewery licensing that's consistent across the board, however, is the brewer's bond requirement. The TTB requires all brewery owners to file surety bonds as a way to guarantee taxes will be paid to the government appropriately and in full. To access all the federal licensing forms you need for your business, check out the TTB website. If you're tech savvy, the TTB website also offers an online application process that allows your application to be processed more quickly.
Apply for a brewer's license in Kentucky.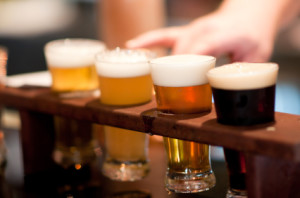 To operate a brewery in the bluegrass state, you'll also need to maintain a valid state-issued license. In Kentucky, the Alcoholic Beverage Control (ABC) Division of Licensing reviews applications for 84 different license types. Each applicant must be in compliance with industry requirements before licenses are granted. KRS 243.040 lists available malt beverage licenses and fees, of which the most applicable to brewery owners are as follows:
brewer's license: $2,500/year
microbrewery license: $500/year
distributor's license: $500/year
malt beverage retail license: $200/year for new applicants or $150/year for renewing applicants
For questions about the brewery licensing process, individuals can contact the ABC at 1 (888) 847-7222. You should also be aware that there might be local licensing requirements and fees in addition to state licensing requirements.
These are just a few of the steps you'll have to take before you can establish a brewery in Kentucky. Save time, money and stress by doing your research now. If you want to run a successful brewery, you'll have to do a lot of planning and be sure to dot your i's and cross your t's. You don't want to get into legal trouble because you didn't know what you were getting into. This guide should give you a strong foundation to build on.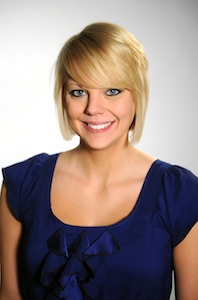 Danielle Rodabaugh is the director of educational outreach at SuretyBonds.com, a surety agency that issues bonds to working professionals across the nation. As a part of the company's educational outreach program, Danielle writes articles that help new business owners better understand how surety bonds affect the business licensing process. You can keep up with Danielle on Google+.