There are so many different beer cheese recipes, that I couldn't publish just one. So, here are two, one from LouisvilleBeer.com contributor Dawn Howard, and my own special recipe that was based on the "official" New Albanian (Rich O's) Beer Cheese Recipe found online.
Wait…you did read part one, right?
John's Beer Cheese Recipe
1 pound grated sharp cheddar cheese (I use 1/2 pound of Cracker Barrel Extra Sharp and 1/2 pound of Cracker Barrel Sharp)
8 oz. cream cheese
4-6 oz. GOOD beer (I used New Albanian Elector on this last batch)
2 tsp. garlic powder
1 tsp. crushed red pepper (or MORE)
3/4 tsp. ground cayenne pepper
1 tsp. black pepper
1-2 dashes liquid smoke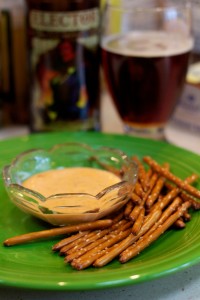 In a double boiler, SLOWLY melt the 2 cheeses, stirring constantly. The slower you melt, the less chance you have of the cheddar becoming gritty (not good eats). When the cheeses are melted and smooth, add the beer and spices, and stir well. I eat it warm, but it's good right outta the fridge with some pretzel sticks. Makes about a quart.
Some tips: I grate my own cheese. The pre-grated stuff sometimes has an anti-caking agent that messes with the meltability of the cheese. Yes…the meltability. I also use good beer. People say to use flat cheap beer, but I beg to differ. One of the best batches I've made was with Yazoo SUE (Imperial Smoked Porter), which is what made me add liquid smoke to my recipe when I don't have SUE on hand. It gives the dip a great complex flavor. Country Boy Jalapeño Smoked Porter makes a great beer cheese also.
Dawn's Beer Cheese Recipe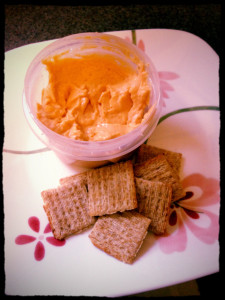 1/2 pound grated extra sharp cheddar cheese
1 tsp. dry mustard
1/2 tsp. garlic powder
1/8 tsp. salt
Freshly ground pepper – to taste
1/2 Tbs. Worcestershire sauce
1/4 tsp. cayenne pepper (more or less depending on desired amount of "kick")
3-4 oz. beer depending on desired texture
Blend everything in a food processor. And you should make a day ahead to let all the flavors gel. Or not. Two places you can experiment are type of cheese and type of beer, but good quality in both is essential. I prefer a very sharp cheddar and an IPA. This Hopslam cheese was my first time with a DIPA and I'm not sure I can go back. All measurements are approximated and have been scaled, so use your best judgement – experiment and have fun! This one's served cold.
Summary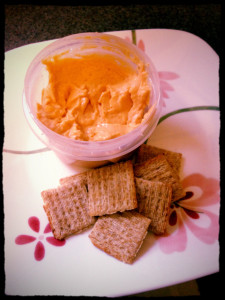 Recipe Name
Kentucky Beer Cheese
Published On
Preparation Time
Average Rating





Based on 16 Review(s)