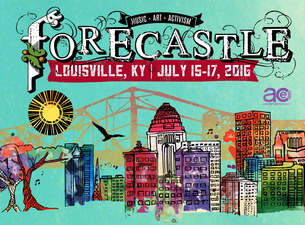 The Forecastle Festival will be held on the Louisville Waterfront July 15 – 17th 2016. All of this great music deserves great local beer. You have seen the list of artists that are scheduled to perform, however, you may not be aware of the craft beer selection that will be available.
Here are the Louisville and Kentucky breweries and what they will be offering:
West 6th Brewing Co. – will be pouring – West 6th IPA and Belgian Blonde
Against the Grain Brewery – will be pouring – A Beer, pale ale and Brown Note, brown ale
Goodwood Brewing Co. – Louisville Lager and Bourbon Ale
Alltech/Kentucky Ale – Race Day IPA and KY Bourbon Barrel Ale
Braxton Brewing Co.- will provide – Storm Golden Cream Ale and Crank Shaft IPA
There will also be food trucks, local artists, Crowsley Cruiser "Spinning Record Store" truck, and the Quest Outdoors Relaxation Station. Come enjoy the music the great local beer. Cheers!
Additionally, Against the Grain will be hosting the Official Forecastle Festival Kick Off Party on July 14th.
****ADDENDUM: These beers will only be available in 4oz. sample sizes. That is disappointing! ****